We tend to think we love options.. until we have too many, and we can't decide.
As marketers, we always try to stay on top, innovate, refine our strategy and get an edge in our competitive niche.
Here are some common options you might be using today to consume your content:
Twitter [Feed & Lists]
Facebook Feed
Newsletters
Nuzzel
RSS Reader [Feedly, Panda]
Podcasts
Blogs
Buzzsumo
Medium
Communities [Growth Hackers, Inbound, Slack Groups]
Reddit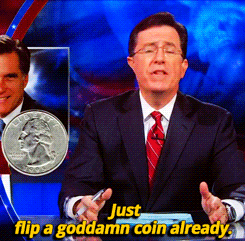 Can't keep up?
Me neither, that's why I got super excited when I first tested Zest.

You might ask, what makes it so special?
It's a different experience, a better one.
You get to decide everything:
30 diverse marketing categories
Filter by date, clicks and shares
Already read too much?
Zest got you covered, filter audio or video content using the same process.
And here is the kicker that really sets Zest apart, It's actionable.
Create Instantly a Trello card, share it on Slack, or save it to your profile.
Everything you'll ever need, organized in one place. Your browser.
So here's what I've been doing lately with Zest:
Content Research: Don't get me wrong, the resources mentioned above are usually good, but they lack focus. I believe the search feature on Zest is the best option to find specific first-rate marketing content. The secret sauce on why it works so well – you can't rig the system, If it's not 10x content, it's not going to be on Zest, the content is suggested by marketers and approved by marketers.
Writing Content/Inspiration: Battling to find that killer headline? perhaps you want to refine the outline for your next post. Zest is an excellent choice for both.
Actionable Growth Ideas: Reading is useless, unless you test and implement what you learn. Here is one promise we never make: " I'll add it later to the board" after 6 emails and 4 push notifications (under 2 minutes, on a good day) you forget everything. That's why the Trello integration is unique, you'll add it instantly adding more growth ideas to the board, accelerating your team's productivity and success.

Connect With Masterminds: The Zest community is exclusive, elite marketers from Ahrefs, SimilarWeb, SEMRush & Buffer use Zest daily, giving you a unique opportunity to follow them, view their activity and connect.

Having Fun ????: Zest design makes me happy, I can change the UI according to my needs: News mode, Tiles mode or Explore mode, each works great for different scenarios using a sleek design that also let's me choose a theme (the dark theme is stunning).
Zest changed the way I consume content and implement growth Ideas. If you think your current content consumption can be improved you should definitely consider adding Zest to your daily routine.
https://skyrocketstartup.com/wp-content/uploads/2017/03/How-I-Completely-Changed-The-Way-I-Consume-Content-And-Implement-Growth-Ideas.png
600
1200
Yaniv Goldenberg
https://skyrocketstartup.com/wp-content/uploads/2017/10/SkyRocket-Startup-Logo-v3-300x300.png
Yaniv Goldenberg
2017-03-07 00:00:16
2017-03-07 05:38:46
How I Completely Changed The Way I Consume Content And Implement Growth Ideas